"Oh, so you don't have a website. Does your business even exist?" That's a truly honest question about all kinds of businesses in the 21st century. You're probably reading this because you're aware of this too, and so —
You're likely looking for tips on how to design a high-quality fitness website that's memorable and precisely captures everything your fitness gym or fitness center stands for.
This article will help you regardless of whether you're just starting your fitness business and thinking of launching a website, or if you're interested in updating your existing website to look and feel as professional and consistent as you'd like it to be.
We'll take a look at how some of the best fitness websites communicate their strengths and leave an impact on their clients from the first second their website visitors reach their landing page — and tell you how you can achieve this effect with your website.
Let's look at —
The Most Common Mistake In Fitness Website Design
Okay, let's cut straight to the chase. Imagine you're looking to join a gym and you google: "Gyms in my area". What do you do if a site like this pops up?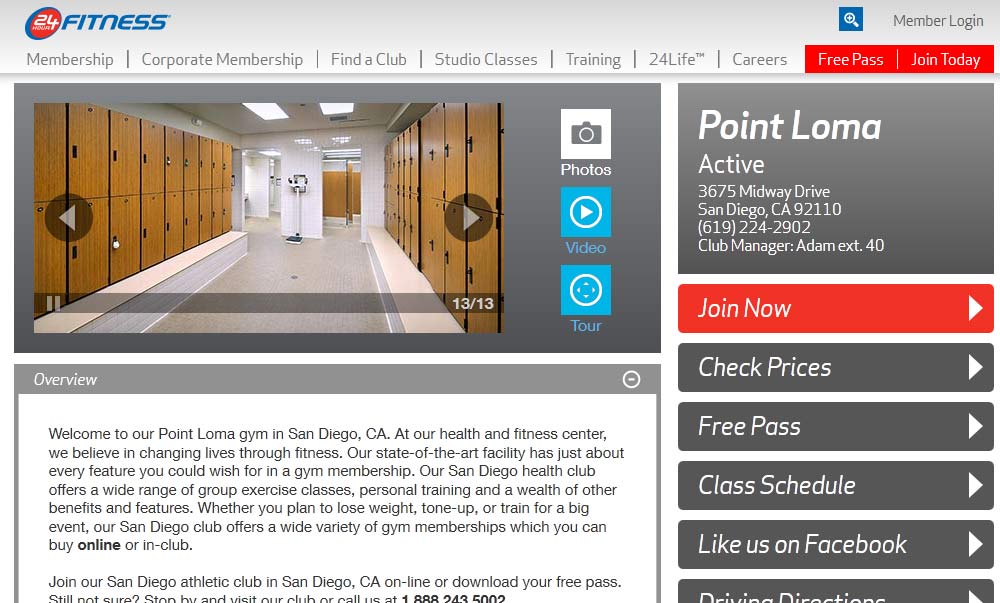 You most likely click away immediately.
"But why? They just might have good service and are could be dedicated professionals that are good at what they do."
Fair point. I propose a second question: "How can you know that for certain?"
"I could call the gym, schedule a test and see how they work first hand."
Another fair point. I propose one final argument: If you were to check out some other gyms in your area (as you probably wouldn't just call up the first one you stumbled upon), and you found a website like this: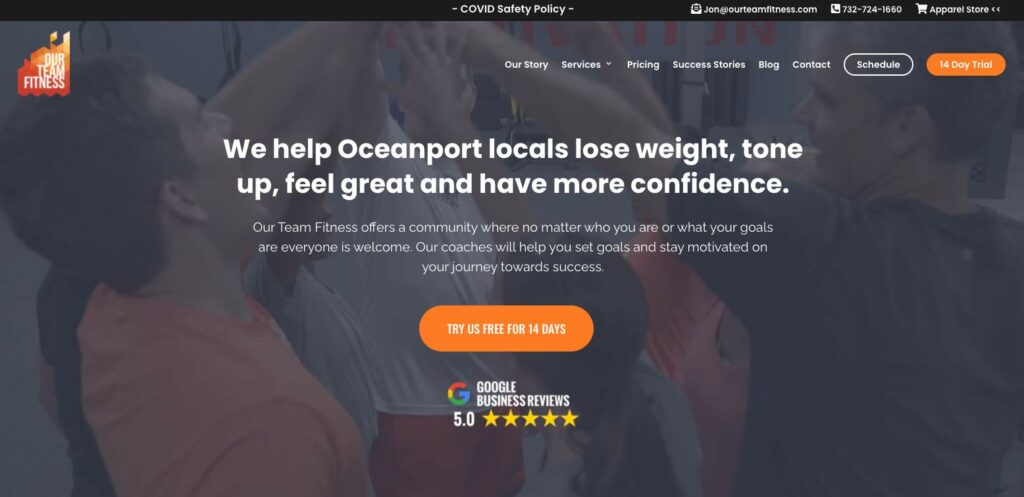 What would you do? Who would you rather call if you had to pick between the two?
Don't think about it for longer than two seconds. Your gut will tell you the answer. The second one simply feels way more reliable.
Would you honestly simply assume that an awesome, dedicated, A-class fitness team that offers top-of-the-line service has a poorly designed website?
Yeah, exactly. The opposite is far more likely true.
Think of your website design as the front of your house, an entrance — a welcome sign if you will. It's not only proverbial — the first impression really makes a profound difference here.
The associations and feelings that your website design evokes in your website visitors will most likely be what they expect from their experience in your facility. This means that the user experience on your website will determine whether your visitors will even consider your fitness business as their go-to gym or fitness center.
Simply put: Having a professional-looking website will attract new customers to your business and make you more money. 81% of people research a business or service online before making a purchase decision. You likely do this too.
If you don't have a website, you have no chance of capturing these potential clients.
So, how do you do it? How do you improve your website to create an awesome user experience for your website visitors and attract MANY more new members? Let's explore.
How To Stand Out
Let's analyze all the different elements that your website needs to have to be as captivating as possible — so it can generate as many new leads for your business as possible.
Homepage
We've already established the "front of your house/entrance/welcome sign" analogy — and the Homepage is precisely that. It will often be the first touchpoint between your business and your client, so it needs to communicate all of your business' values.
This can be achieved with design, the color scheme, a slogan that best captures what you stand for, and above all — conciseness.
The "less is more" mindset is the best thing for a homepage. It should provide just enough information to get your website visitor's attention — and leave out just enough information to keep them interested in reading more.
A header that arouses curiosity, with a powerfully designed catchy slogan, is what usually works wonders here.
Functionality
Making your website easy to navigate is one of the key aspects that ensure a good user experience. If the experience of a client feels smooth; if the website guides your client exactly where they need to go; and ultimately provides information with perfect timing — you're bound to leave an impact on them.
Your website needs to communicate everything you have to offer in a readable way. Do you offer wellness, pilates, personal trainer packages, or all of the above? What's your pricing? All of this needs to be presented in a well-ordered and memorable way.
A Responsive Design
Regardless of whether your website visitors are seeing your webpage through their desktop computer screens, laptops, or through their mobile devices, they need to have the same great user experience.
Your scrolling, parallax effects, and pop-ups should still be functional — which means that your fitness website design should be compatible with devices of all sizes.
It's possible that the majority of your website visitors will find your site on their phones, and not on their desktop computers or laptops.
Color Scheme
Make sure that the color palette or color scheme that you use for your fitness website leaves a great first impression. A simple and sleek design will give your gym the professional online appearance you're probably looking for.
Keep in mind that your color scheme needs to be consistent and free of any discrepancies.
You're looking for something like this: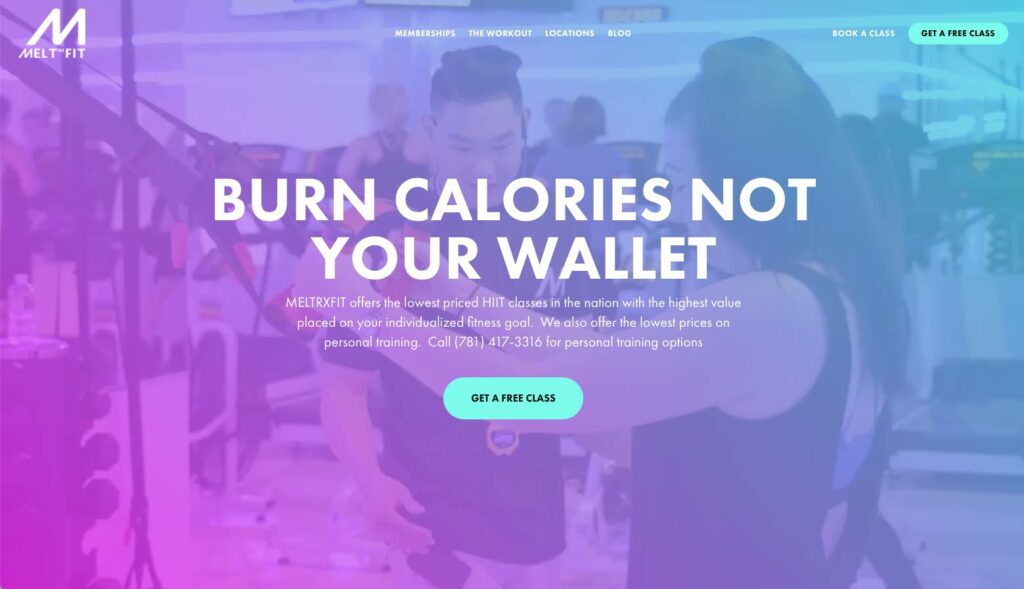 Not this: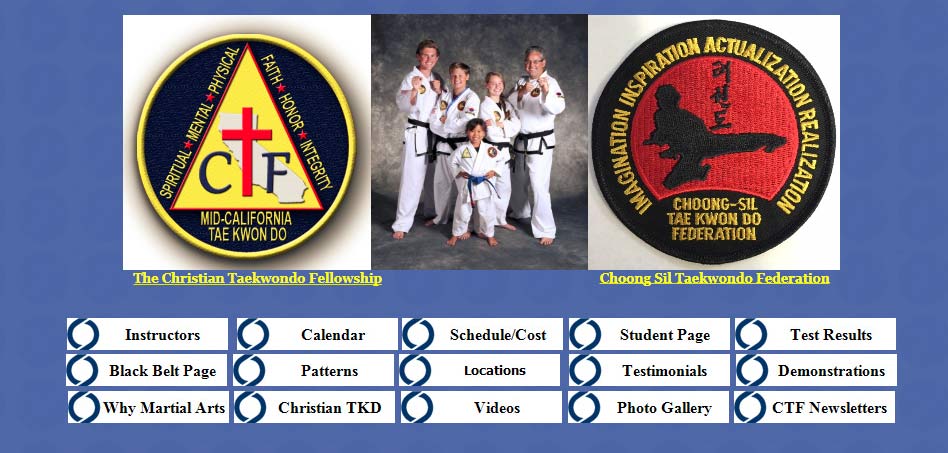 Call To Action Buttons
Clear call to action buttons (or CTAs) are a proven website design standard at this point.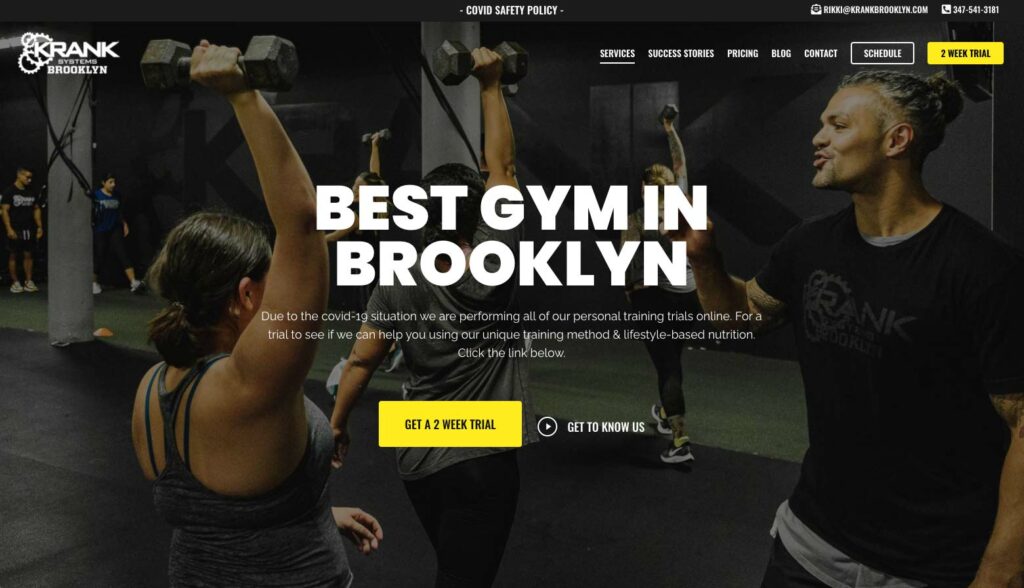 CTAs present your potential clients with clear instructions on how they can reach you. It should also be noted that both the website design and your copywriting play an important role in creating compelling CTAs that motivate your website visitors to take action on each page.
Testimonials
Statistics show that 91% of 18-34 years olds trust reviews as much as a personal recommendation. On top of this, 93% of consumers say that an online review influences their purchase decision.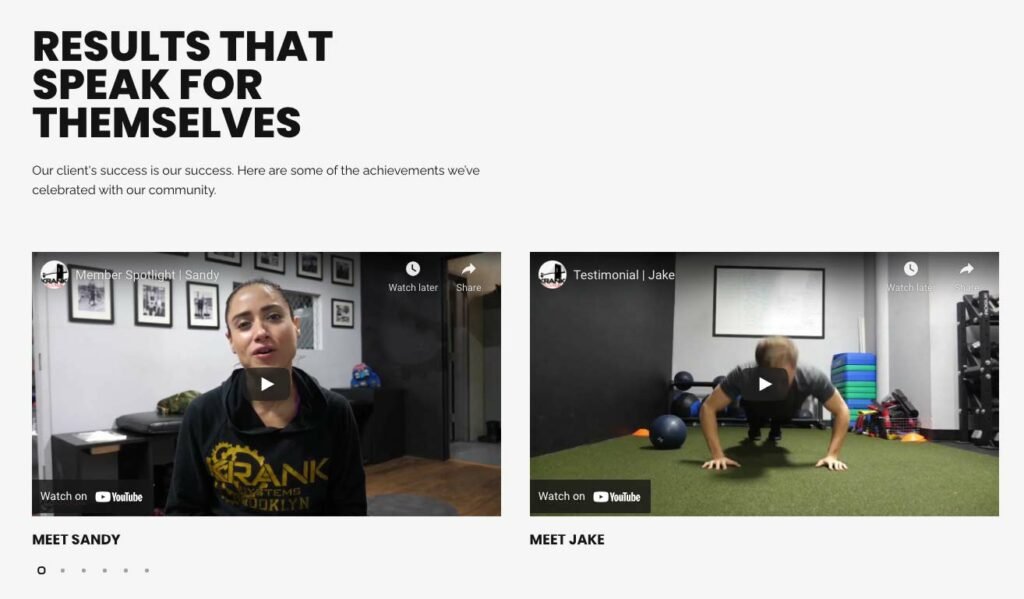 Those are some extremely high numbers that can't be ignored.
When a potential member is thinking of signing up for your gym or fitness center, they will probably want to know what your gym community is like.
Make sure to include reviews and testimonials on your website — they'll provide social proof to potential customers and highly increase your chances of landing new clients.
SEO
While there are many factors that affect the search engine results, simply having a website is the first step that will help you bring more opportunities to your business.
Your website needs to help you attract new customers through search results — that is the ultimate goal.
However, an SEO-optimized website is the next step. SEO helps your website rank higher on Google and other search engines for various search terms (i.e. Gym near me; Affordable Gym; Professional Fitness Nearby).
Good SEO service can help you rank well for several terms on Google and attract a steady flow of new members.
When you incorporate search engine optimization into your website, you'll attract more traffic, your website will rank higher, and convert more leads than your competition.
How Can I Get The Right Website For My Gym?
I could tell you that creating a fitness business website is a painstakingly difficult task that requires so much effort that it will drain you for months — but I would be a liar.
There are many website builders today that promise an intuitive workflow so you can design your webpage like a pro by choosing from various generic website templates and customizing it from there.
However, there aren't that many website builders or agencies for that matter that can produce a website specific for the fitness industry and that is geared to help you generate leads and new customers.
Luckily, if you're looking for a reliable and professional website company that's easy to work with — Active Blueprint is one of the best choices for virtually any fitness business owner.
With over 500 global fitness professionals already trusting Active Blueprint to transform their website into a client generating machine you'll get a quick, easy and enjoyable service so you can promote your gym business or fitness business positioning you as the authority and expert you are.
AND: If you're looking to take the reins once your website has gone live and manage it yourself Active Blueprint gives you full control with easy to edit tools — no technical or design skills needed!
Get Started With a New Website In 3 Simple Steps
Active Blueprint offers a user-friendly experience that helps you know exactly what type of service you're offering and provides you with suggestions based on that.
Here's how it works:
Step 1
Schedule a Call With Us
After completing a short questionnaire arrange a time to speak with our digital experts do discuss your business goals.
Step 2
Active Blueprint Builds and Launches Your Website
Awesome website experts build and launch your new website before handing it over to you, making it easy and stress-free.
Step 3
You Welcome More Customers
With your new intelligent website, start looking professional, attracting the right clients and turn visitors into leads and customers.
Examples Of Good Fitness Web Design
Many more websites in the fitness industry than ever before are well-designed, provide ease of access to their website visitors and present their visitors with the most important information elegantly. As you're probably guessing, the websites that do this the best are usually some of the most successful gym/fitness businesses out there.
Take inspiration from some of the best gym website examples and transform your fitness business into a big name much sooner than you think — it is possible.
Riptide Crossfit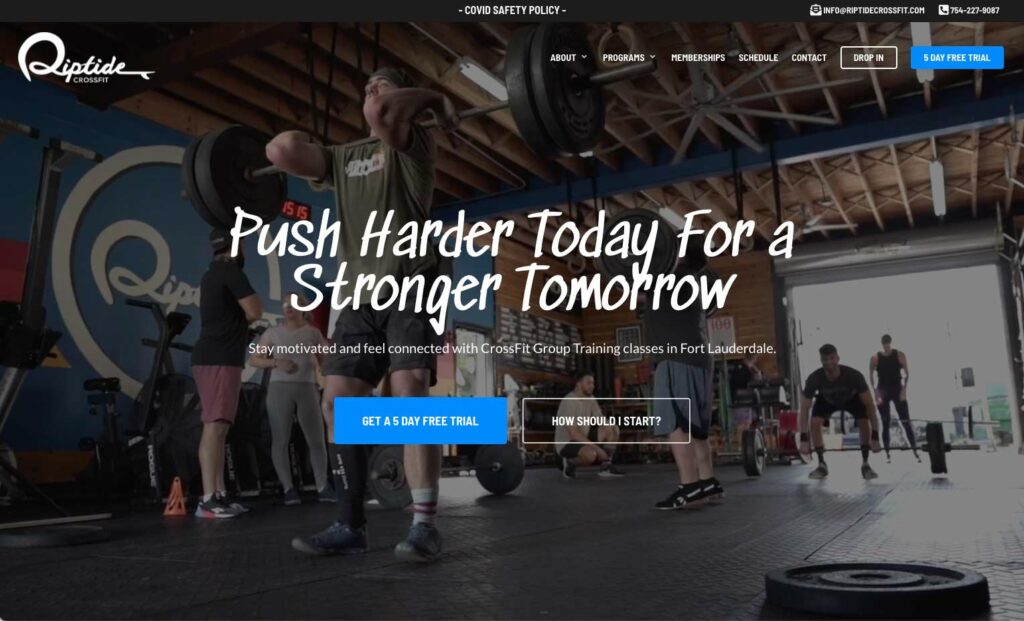 The background video is a strong showcase of what Riptide's website is all about. With two clear CTA buttons and a catchy headline, the homepage leaves us with just enough. After scrolling down, a good motivational and reassuring copy followed with a well-organized section concisely describing different programs that they offer truly makes for an A-class user experience.
Krank Brooklyn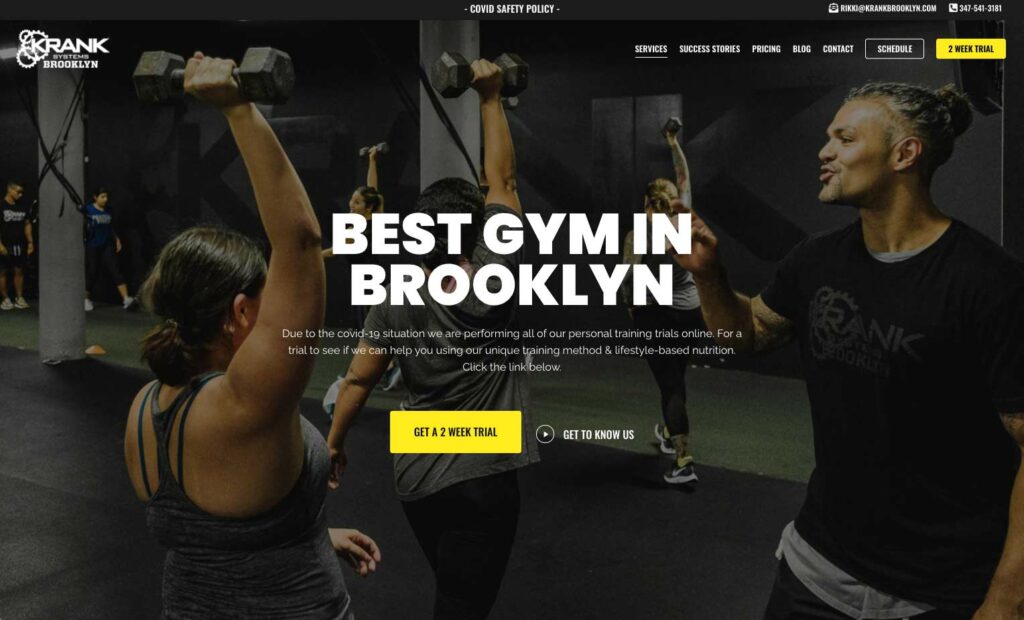 A clear CTA and a captivating homepage are what Krank Brooklyn's website design is going for. This is a clear example of a "Story-Brand" approach. By presenting the information in a specific order, this type of website design practically forces you to scroll down and read more.
Proclivity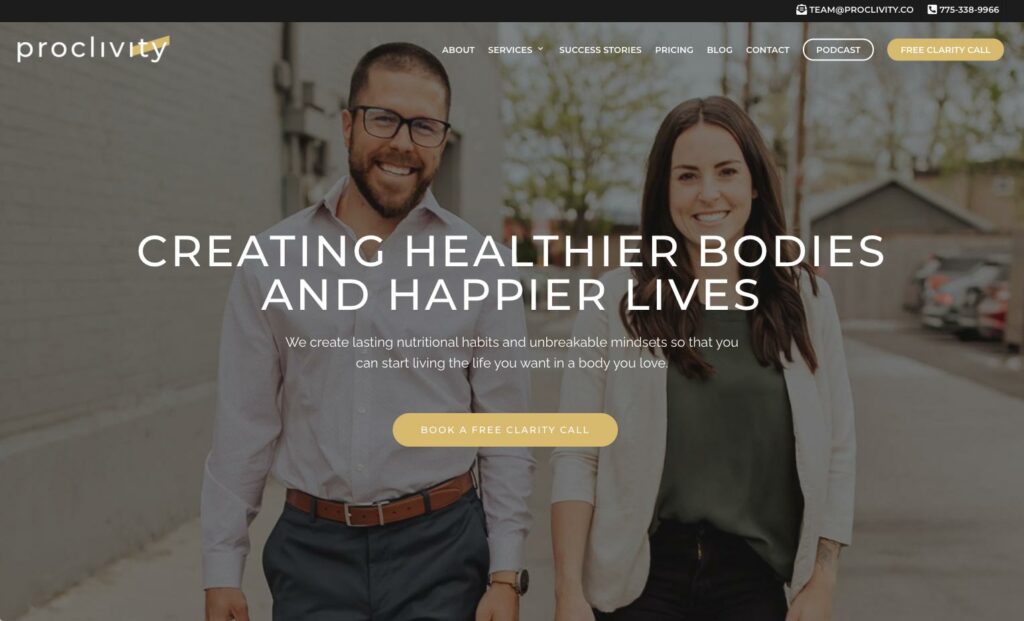 The Proclivity website comes with an attractive header – a clear headline, a descriptive CTA, and an image that showcases the business well. The subtle animation makes the website even more visually appealing, and the testimonials show their credibility.
So, what is the best way to learn from these examples? Why are these websites even good — they look and feel good, but… why exactly is that?
Well, first off, when seeing a good website, it's almost always fairly easy to pinpoint the 3 most appropriate words that describe that brand — because the best websites are structured clearly, to the point, and communicate the main ideas behind the brand effectively and accurately.

Here's a simple exercise: Try writing down 3 words that best describe the brand behind each of the websites above — and then see what are 3 of the most notable values of your business.
If you can then apply them to your website design concept — so that your business' values are shown through both the design, the copy, and the user experience — you will know that your website design idea is right.
In Short
Putting time and effort into designing the website that your business needs pays off in the long run, both in terms of satisfaction and in terms of new leads that it will generate.
The best part is that it requires far less effort than you may have previously thought. If you choose to use a fitness business website agency like Active Blueprint, you'll be able to save valuable time and money over doing it yourself.
Add SEO to that — and your website will be a powerful tool that establishes your fitness or gym business as a brand, communicates your expertise well, and brings in a new wave of clients that your business deserves.