Putting your website to work for your fitness business
Powerful marketing strategies to grow your client list and reach potential customers.
Increase website visitors
Finding clients can be tough. Get in front of ready to buy customers looking for your services
Search engine optimization (SEO) is an essential element of promoting your website. By increasing your website's visibility over your competitors it allows potential clients to locate you more effectively delivering you a reliable stream of new enquiries.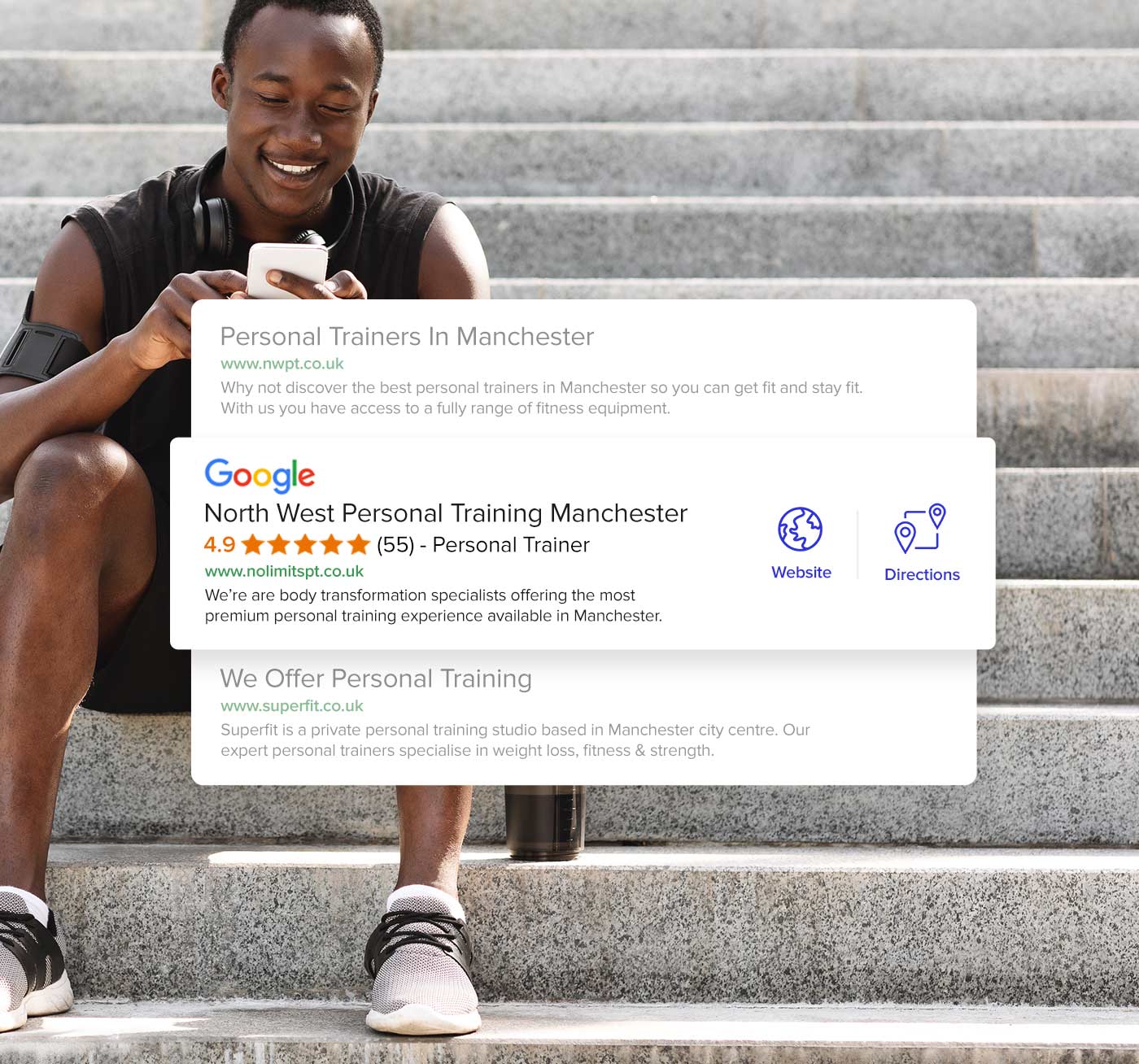 SEO outcomes might take time, but a solid plan pays off handsomely in the end! The close rate for search engine leads is 14.6%, which is almost 12% higher than traditional marketing.
Visitors that want to pay you
As the user is already interested in what you have to offer, organic exposure delivers high-quality ready to buy people to your website without attempting to persuade or entice them.
Improve your credibility & trust
A high position on Google's first page increases your business's credibility among potential customers. People searching for your services are less likely to move on to page two.
Without trust, potential clients won't buy from you. Capture their information at every stage of the buying process
Attracting potential clients and obtaining their information at each stage of the purchasing process is critical if you want to create a money-making website machine. Active Blueprint has all of the tools you'll need built in to collect client information and establish trust with them.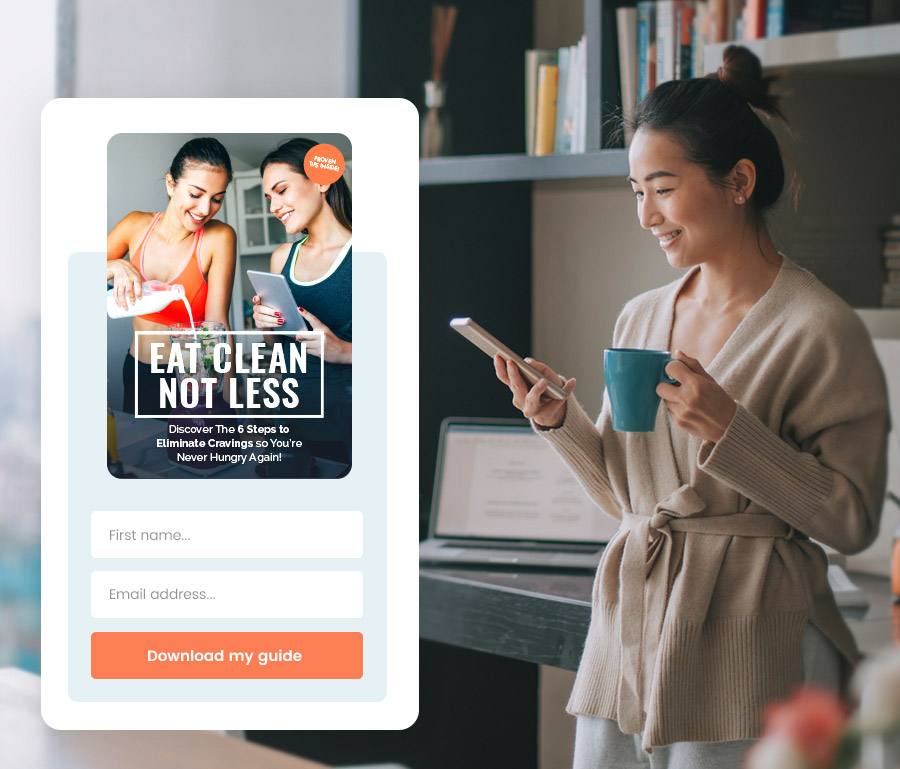 No longer struggle with generating leads from your website again, with prebuilt landing pages with unique offers you can easily lead visitors down the path to becoming customers.
Marketing assets worth $1000s
eBooks are the smart approach to get your visitors' information in exchange for something valuable. We provide you will a library of print ready eBooks to build trust with your visitors.
Build a valuable email list
Turn traffic into a list of potential clients with lead capture forms that integrate perfectly throughout your website capturing information at every part of your visitors buying decision.
Track website performance
Macro tracking for your website! Increase your website's success with data that doesn't lie.
You'll never waste time, energy, or effort with your website because you'll know exactly what your visitors are doing and how to convert them every time so you can make the sales you need.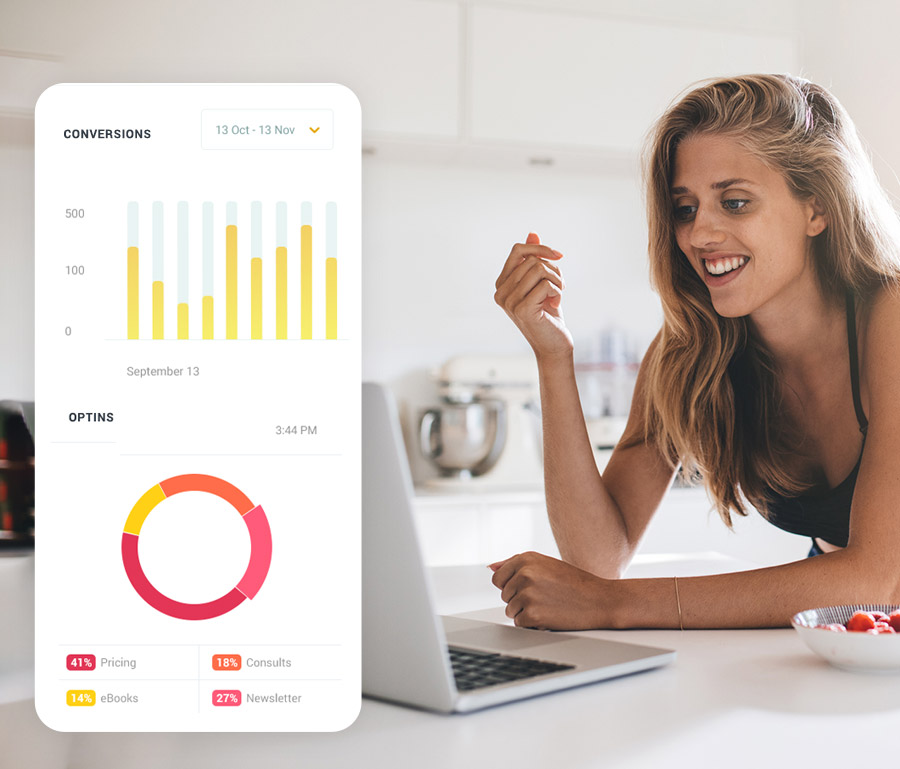 Understanding your visitors
Monthly website analytics reports showing you behind the scenes of how your website is being used and how to improve it so you can increase leads and sales.
Never lose another visitor again
Convert more leads across your various social channels using our Facebook pixel integration. Track and retarget interested leads with relevant ads on their social newsfeeds.
Making the complicated simple
With powerful analytics you'll never have to guess what works again, testing offers, marketing messages becomes black and white. The data doesn't lie!
It couldn't be easier to get started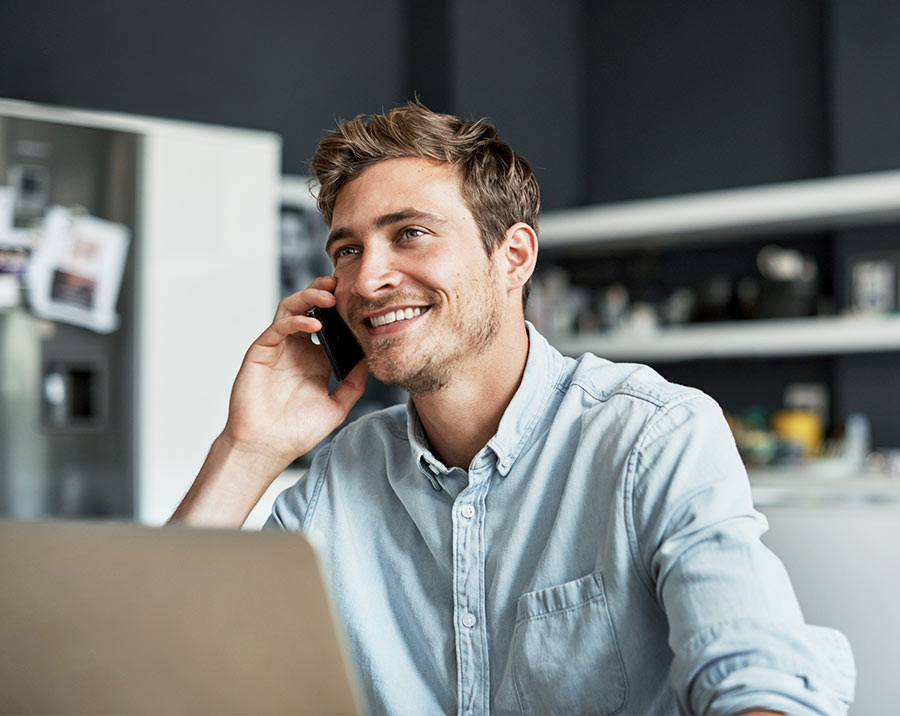 After completing a short questionnaire arrange a time to speak with our digital experts do discuss your business goals.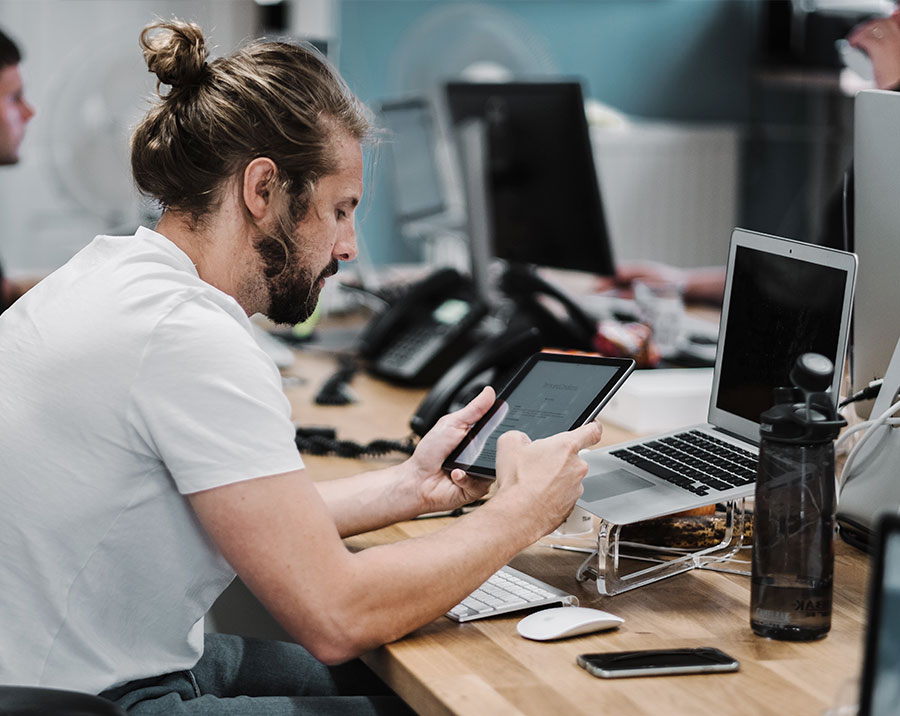 We build and launch your website
No matter the plan you choose we build and launch your new website before handing it over to you, making it easy and stress free.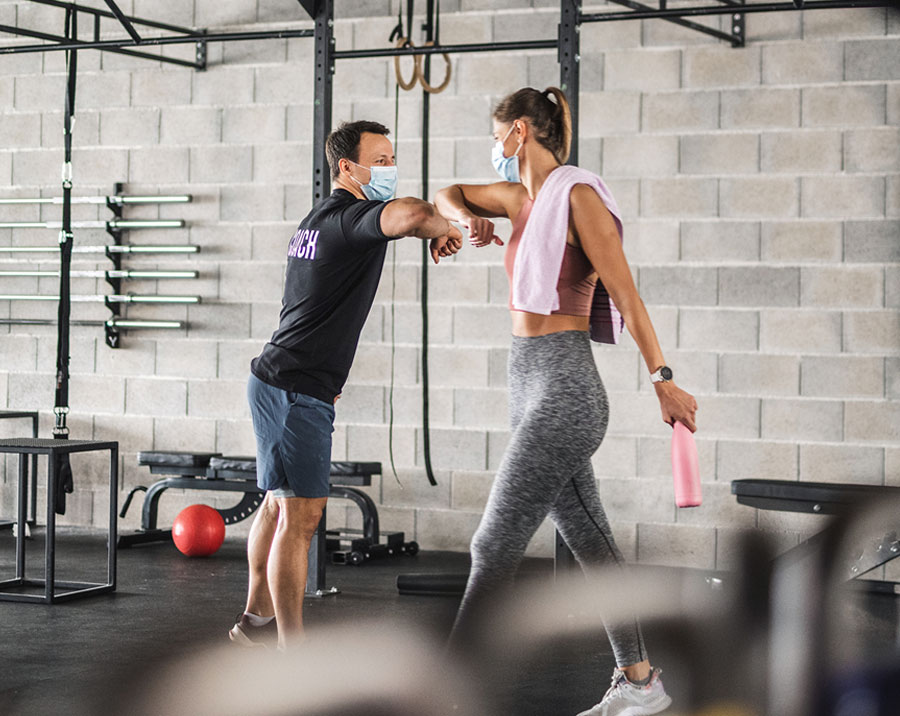 Get ready for more customers
With your new intelligent website, start looking professional, attracting the right clients and turn visitors into leads and customers.
Ready to boost the results from your website?
Stop wasting time and money on generic complicated website builders and other agencies that aren't focused on the fitness industry. Schedule a call today and experience the difference that Active Blueprint can make to your fitness business.